GOLDOME HEALTHCARE PRACTICE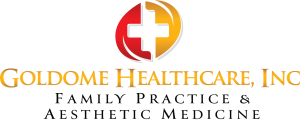 Goldome Healthcare, Inc., is a family practice focused on wellness and prevention. The team of medical professionals, including David Chen, MD, practices holistic medicine, providing care for your mind, body, and spirit for optimal whole-body health.
The full-service practice offers both preventive and urgent care needs to patients 15 years and older. Dr. Chen and his team emphasize good health through education and a focus on natural solutions before prescription medications. As a physician who's spent a great deal of time in emergency rooms, urgent care, and occupational health, Dr. Chen brings a wealth of experience to provide patients with best practices of modern medicine during urgent care needs.
The family practice specializes in treating the complex health needs of older adults and can help manage chronic conditions such as diabetes and hypertension with a wellness-based approach. For those struggling with weight loss, Goldome Healthcare, Inc., offers a comprehensive weight loss program that includes a nutritionist and sports physical therapy trainer, and laser treatment with SculpSure® to trim away stubborn pockets of fat.
If you're searching for a family practice that can meet all your health needs, call today or book an appointment online.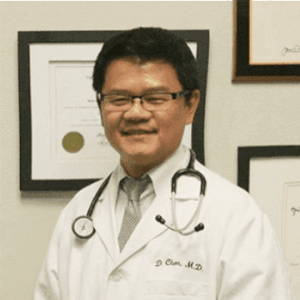 DR. DAVID CHEN
David Chen, MD, is a board-certified family physician at Goldome Healthcare, Inc., in West Covina, California. As a family medicine practitioner, Dr. Chen takes a holistic approach to care, treating the whole patient instead of focusing on just the illness or injury. He always tries to find a natural solution before turning to medications for treatment.
While Dr. Chen is trained to take care of patients of all ages, he has invaluable expertise in caring for and treating the complex medical needs of the geriatric population. As a physician with experience in emergency rooms and occupational health, Dr. Chen is skilled in any urgent medical need or work-related injury.
Dr. Chen received his medical degree from Ross University School of Medicine in Portsmouth, Dominica. He continued his training at the University of Hawaii in Honolulu, where he completed his residency in internal medicine. From Hawaii, Dr. Chen traveled to Phoenix to complete his family practice residency at the Phoenix Baptist Hospital. To improve his business skills, Dr. Chen also completed an MBA in healthcare.
Dr. Chen believes in the power of prevention and focuses much of his time helping his patients understand their condition and medical needs to get them on the road to wellness.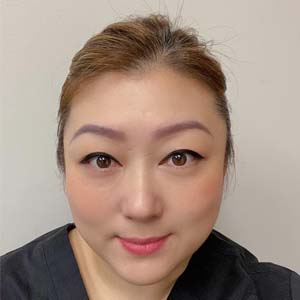 ALICE CHIANG
My name is Alice and am the Manager.  Prior to Goldome, I worked in a Pulmonologist office for six years. 
I'm a single mom of two and speak both Mandarin and English. I also have two dogs, five turtles, and one fish. Ask me about them. 
Fun fact: I'm allergic to fruits!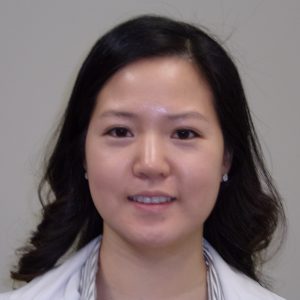 KATHERINE KO
Katherine Ko is a licensed and certified Family Nurse Practitioner who provides care to people of all ages. She specializes in educating Goldome Health patients in a highly welcoming manner. Her approach to healthcare centers around a holistic care—treating the whole person rather than simply a set of symptoms. She places strong importance on spending time with everyone, listening intently to all concerns no matter how big or small. Through mutual understanding, Katherine strives to make sure that individuals and their families feel valued and heard. This mutual understanding also extends to any advice or prescribed treatments, as Katherine believes that it's crucial for people to understand the "whats" and "whys" of healthcare in order to take an active part in recovery, prevention and overall well-being.
Katherine's strong focus on communication are complimented by the fact that she is a fluent in English and Korean, both conversationally and medically.
In addition to her work with patients at Goldome Health, Katherine Ko works as an RN for PIH in Whittier. She is a graduate of Azusa Pacific University where she earned both her Registered Nurse and Family Nurse Practitioner licenses. She is currently studying to become a Doctor of Nursing Practice and hopes