GOLDOME HEALTHCARE PRACTICE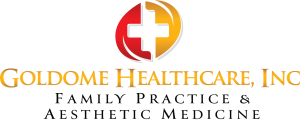 Goldome Healthcare, Inc., is a family practice focused on wellness and prevention. The team of medical professionals, including David Chen, MD, practices holistic medicine, providing care for your mind, body, and spirit for optimal whole-body health.
The full-service practice offers both preventive and urgent care needs to patients 15 years and older. Dr. Chen and his team emphasize good health through education and a focus on natural solutions before prescription medications. As a physician who's spent a great deal of time in emergency rooms, urgent care, and occupational health, Dr. Chen brings a wealth of experience to provide patients with best practices of modern medicine during urgent care needs.
The family practice specializes in treating the complex health needs of older adults and can help manage chronic conditions such as diabetes and hypertension with a wellness-based approach. For those struggling with weight loss, Goldome Healthcare, Inc., offers a comprehensive weight loss program that includes a nutritionist and sports physical therapy trainer, and laser treatment with SculpSure® to trim away stubborn pockets of fat.
If you're searching for a family practice that can meet all your health needs, call today or book an appointment online.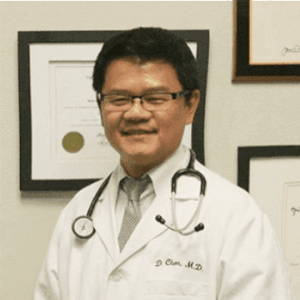 DR. DAVID CHEN
David Chen, MD, is a board-certified family physician at Goldome Healthcare, Inc., in West Covina, California. As a family medicine practitioner, Dr. Chen takes a holistic approach to care, treating the whole patient instead of focusing on just the illness or injury. He always tries to find a natural solution before turning to medications for treatment.
While Dr. Chen is trained to take care of patients of all ages, he has invaluable expertise in caring for and treating the complex medical needs of the geriatric population. As a physician with experience in emergency rooms and occupational health, Dr. Chen is skilled in any urgent medical need or work-related injury.
Dr. Chen received his medical degree from Ross University School of Medicine in Portsmouth, Dominica. He continued his training at the University of Hawaii in Honolulu, where he completed his residency in internal medicine. From Hawaii, Dr. Chen traveled to Phoenix to complete his family practice residency at the Phoenix Baptist Hospital. To improve his business skills, Dr. Chen also completed an MBA in healthcare.
Dr. Chen believes in the power of prevention and focuses much of his time helping his patients understand their condition and medical needs to get them on the road to wellness.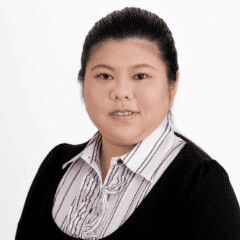 SYLVIA NG
Sylvia is a nurse practitioner specialized in family primary care.  She received her Master of Science in Nursing and Family Nurse Practitioner at the United States University in San Diego.  Furthermore, she has received Master of Health Administration (M.H.A) from A.T. Still University.  Sylvia has over 14 years of clinical experience in various settings and roles in health care. She has been working as a Hospice case manager prior becoming a nurse practitioner.   Sylvia resides in Pasadena, California, and enjoys cooking, and spending time visiting family and friends.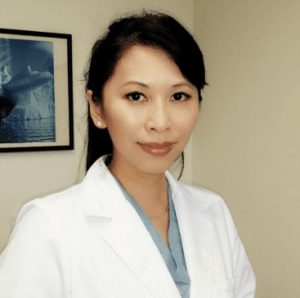 FENNY LIN
Fenny Lin is a Family Nurse Practitioner and licensed by the State of California to provide family-centered healthcare to patients at all ages. Her scope of practice encompasses health promotion, disease prevention, diagnosis and management of common health problems beginning in childhood and continuing throughout the aging process.
She began her career in health care in college as certified medical assistant in a family practice clinic. Since that time, she has accumulated years of nursing experience and education in various areas of patient care – such as acute hospital care, interventional procedural nursing, skilled nursing home, and home health care)
Fenny has a unique combination of strong nursing skills and strives to provide the highest quality health care to the community. She believes in building a long lasting and trusting relationship with her patients. She seeks to acquire a comprehensive evaluation of every patient by taking time to listen and understand their needs. Her goal is to enhance a positive healing experience and confidence to those in need.