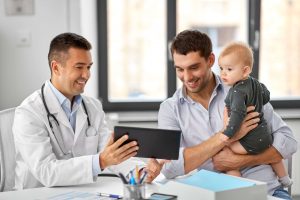 Family medicine includes wide-ranging care for all members of your family, so it's important to have a highly experienced doctor. At Goldome Healthcare, Inc., the team of medical professionals led by David Chen, MD, provides wellness care, support for chronic conditions, treatment for colds and other issues, and much more. Book an appointment for you or a family member now. 
What we Offer Under Family Medicine

You work hard to maintain a healthy lifestyle and take care of yourself, but sometimes unwanted body hair, sun damage, acne scars, and broken blood vessels can erode your self-confidence. David Chen, MD, and the medical professionals at Goldome Healthcare, Inc. in West Covina, CA are here to help you regain your positive attitude with elōs laser — a safe, effective intense pulsed light (IPL) and radio frequency laser treatment that works on all skin types. To find out whether elōs laser might be the right choice for you, call today or book an appointment online.
*Individual results may vary.
What is the elōs laser?
Using electro-optical synergy (elōs) technology, this breakthrough treatment uses two different energy sources — bipolar radio frequencies and optical energy, or laser light — to provide treatment that's safer and more effective than older aesthetic laser technologies.
A noninvasive treatment, the elōs laser sends radio frequency energy and laser light to penetrate deeply into your skin. This generates a consistent layer of heat that causes a "thermal wound," triggering the growth of new skin cells and collagen. This combination of energy also precisely targets and destroys hair follicles to treat unwanted hair.
Compared to other laser light systems, elōs laser uses lower levels of optical and radio frequency energy. As a result, you don't have to worry about heat damage to your skin the way you might with other technologies.
What parts of the body does the elōs laser treat?
An option for men and women alike, elōs laser/IPL treats unwanted hair on all areas of your body, including:
Upper lip

Cheeks

Chin

Neck

Breasts

Stomach

Bikini area

Shoulders and arms

Legs and back
Unlike some laser systems, the elōs laser has proven effective at treating lighter colored hair on all skin tones.
In addition, the elōs laser targets the signs of aging around the eyes, brow lines, cheeks, and neck. It improves the appearance of:
Wrinkles

Acne scars

Sun and age spots

Stretch marks

Spider veins, also known as telangiectasias
What should I expect during elōs laser treatment?
As the light energy enters your skin, you may feel a warm, prickly sensation as Dr. Chen moves the small elōs device over the treatment area. Dr. Chen cools your skin during treatment to prevent it from feeling uncomfortably warm.
When your treatment is over, your skin may look pink or have a sunburned appearance. Dr. Chen applies topical anesthetic ointments to help speed the healing and rejuvenation process.
The treatment requires no downtime. If you're like many patients, you'll be able to return to your day-to-day activities right away.
How many treatments do I need to see results?
If you're seeking unwanted hair treatment, you'll see less and less hair growth after each elōs laser session. The total number of sessions you'll need depends on such factors as your hair color, hair type, skin tone, and the area being treated.
To treat sun spots, wrinkles, acne scars, and broken blood vessels, you'll typically need three treatment sessions about every 4-6 weeks. However, Dr. Chen will discuss your skin condition and desired results to decide on a treatment plan that works for you and your rejuvenation goals.
If unwanted hair or the signs of aging are robbing you of your confidence, call today or book an appointment online with David Chen, MD, and take a positive step for your overall wellness.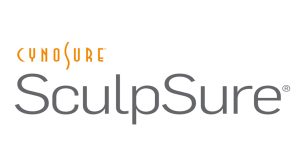 You watch your weight, exercise regularly, and follow a healthy diet, yet you still can't lose those extra fat deposits in certain areas. If this is you, body contouring might be the solution. SculpSure® is a noninvasive laser lipolysis treatment that melts fat in areas such as the belly, thighs, hips, and double chin. The medical team at Goldome Healthcare, Inc. in West Covina, California, led by David Chen, MD, can help you target those trouble areas without surgery. Book through the online appointment maker or by phone today.
*Individual results may vary.
What is body contouring?
Body contouring is a nonsurgical method of fat reducing. It's ideal for small or moderately-sized problem areas that don't respond to diet or exercise. There are several different methods of body contouring available, but the experienced team at Goldome Healthcare, Inc. uses SculpSure, an effective, innovative technique for nonsurgical fat treatment.
What are the best areas for body contouring?
The most common SculpSure treatment areas include:
Abdomen, including "muffin top"

Thighs

Buttocks

Back, including the "bra fat" area

Double chin
If there's a different area where you've got extra fat, ask your provider at Goldome Healthcare, Inc. if SculpSure is appropriate for that area. In general, SculpSure may be used nearly any place you have stubborn fat.
How does SculpSure work?
SculpSure is a laser-based, noninvasive treatment that targets and reduces areas of body fat. Applicators are placed over the treatment area and a laser passes harmlessly through your skin to your fat cells to rupture them. The liquefied fat then gradually moves into your blood and is flushed out by the body's lymphatic system.
SculpSure treatments happen on-site at Goldome Healthcare, Inc., and the procedure typically takes 25 minutes per treatment area. You will sit or lie down in a comfortable position while your provider places up to four treatment applicators above the fat deposits.
Your provider can group the treatment applicators together for larger fat deposits like the belly, or separated for smaller or scattered fat deposits like the double chin area. During treatment, you may feel some warmth, but it's not painful.
With SculpSure, there is no downtime and the risks are minimal. You may experience some light bruising, swelling, or soreness afterward.
During the next 6-12 weeks, you'll notice a fat reduction in the treated area. By the 12-week post-treatment mark, you should see a visible improvement in the appearance of fat.
How many treatments do I need for good results?
Most patients need just one SculpSure treatment to see results. After one treatment, you can lose up to 24% of fat cells in the targeted area. If you want further contouring, you can schedule a follow-up treatment to reduce a roughly equal amount of fat again.
You don't need maintenance treatments for one simple reason: The fat cells are destroyed, and thus they can't return to the treatment area. However, remember that you can still gain weight, and this could increase the fat cells in surrounding areas. To maintain your results, watch your diet. If you need assistance in losing weight or keeping it off, consult with Goldome Healthcare, Inc. regarding a weight loss program.